2014/11/27 In stock now
2014/6/8 Out of Stock now. Pre Order on July for 10% Discount
2014/3/26 K4/K5 Stock Now in UK warehouse ! No Tax for EU Customer
For K5 LED now in stock for Both UK and Hong Kong warehouse
2014/3/15 Key LED K5 Release
Fish Street is proud to announce that we are now the European distributor for Key LED.
K5 Manual Download here
All wholesale enquiries are welcome, please contact here for more details.
All Key LED lighting now includes a free KZ Fiji Purple and Actinic preinstall as standard.
All Key LED lighting is stocked in our UK \warehouses, meaning there is no need to pay VAT for shipping within the EU. Items will be sent by DPD/UPS courier and you'll receive it within 2 working days.
LED lighting is leading the way as the future of aquarium illumination. Appropriate for use with all corals from soft right up the toughest of SPS, they provide a sophisticated multi-option alternative to traditional lighting, and in addition their low energy consumption makes them much more cost-effective with longterm use.
Improvements on the new K5 LED
The new K5 is black in colour and constructed using the very latest in aluminium matte oxidation. This extends the life of the product and allows it to be used for long periods of time, using heat dissipation which increases passive cooling by 20%. Meaning there is no more need for a fan and thus the unit is silent.

The controller allows the user to set lighting on a 24-hour cycle, from 0%-100% intensity. Allowing you to recreate a natural sunrise to sunset lighting pattern, exactly to your own specific requirements.

The new design includes a 75 degree lens for wide light coverage

The variable colour mix allows you to create a natural appearance
New simple replacement chips allow for easy plug and play capability

The specially selected 6 Different Type of LED Red, Green, Royal Blue, White, Fiji Purple and Actinic LED Chips provide the entire wavelength of light that corals need to flourish.

Remote Controller is Include
K5 LED Lighting uses state-of-the-art Cree XPE technology:
Red & Green (630nm and 520nm)

Cool White (420 - 480nm)

Royal Blue (460nm)

Fiji Purple (420nm)

Antinic (408nm)

Cree Red (610 - 630nm)

Cree Green (500 - 540nm)

K5 60Dex 150W 60cm x 35cm

K5 90Dex 200W 90cm x 35cm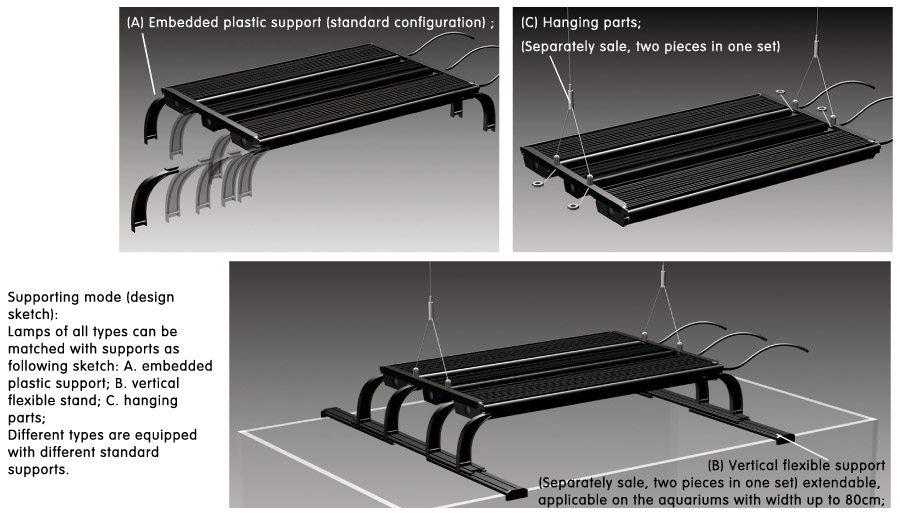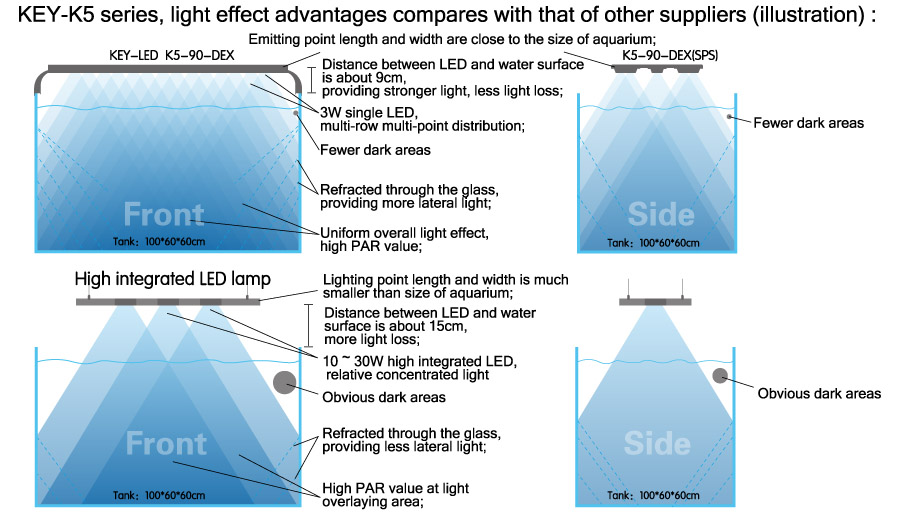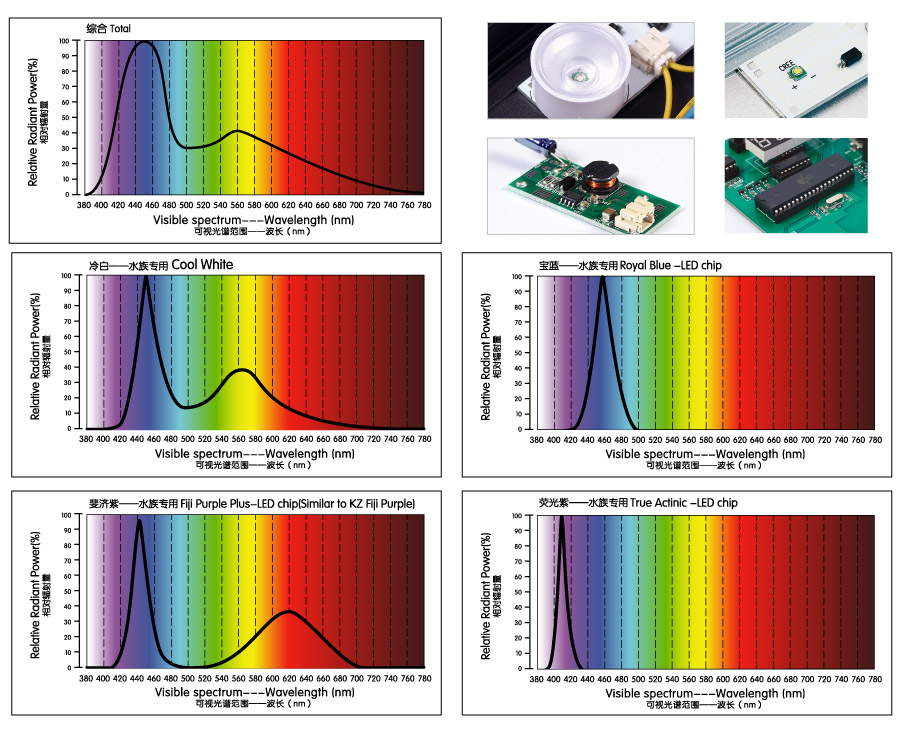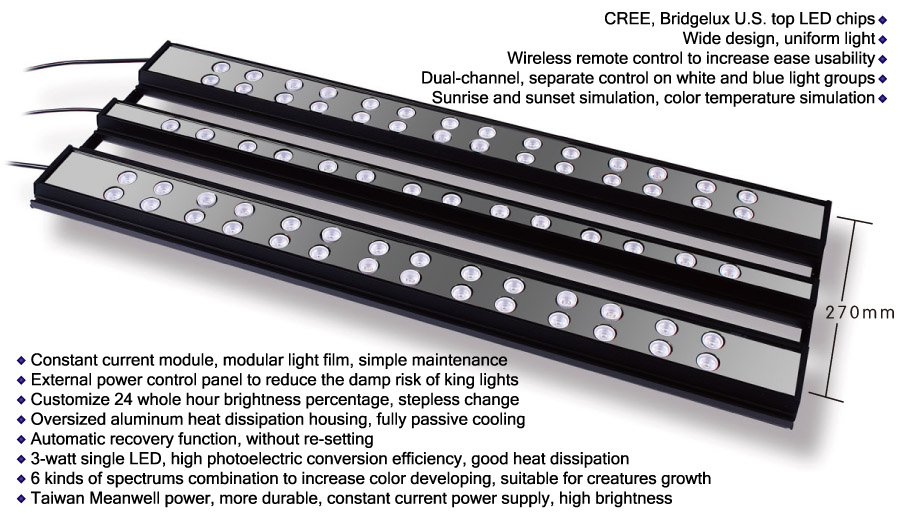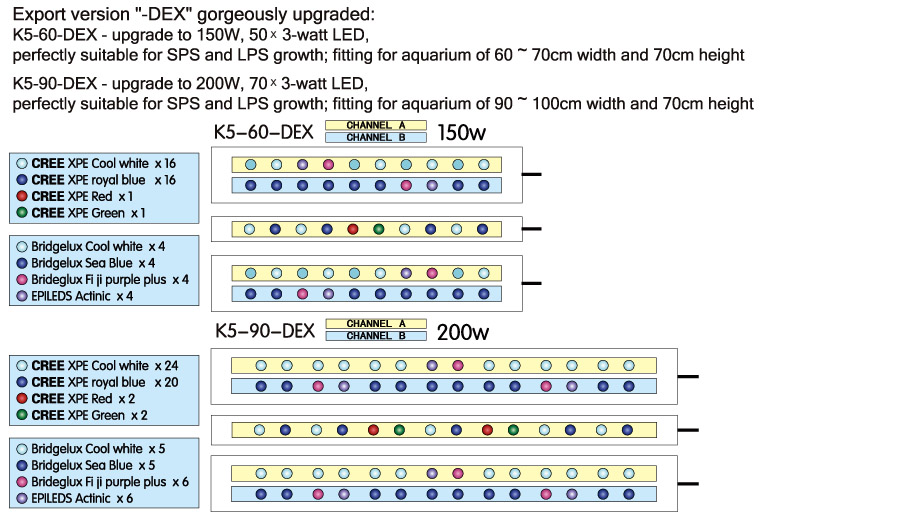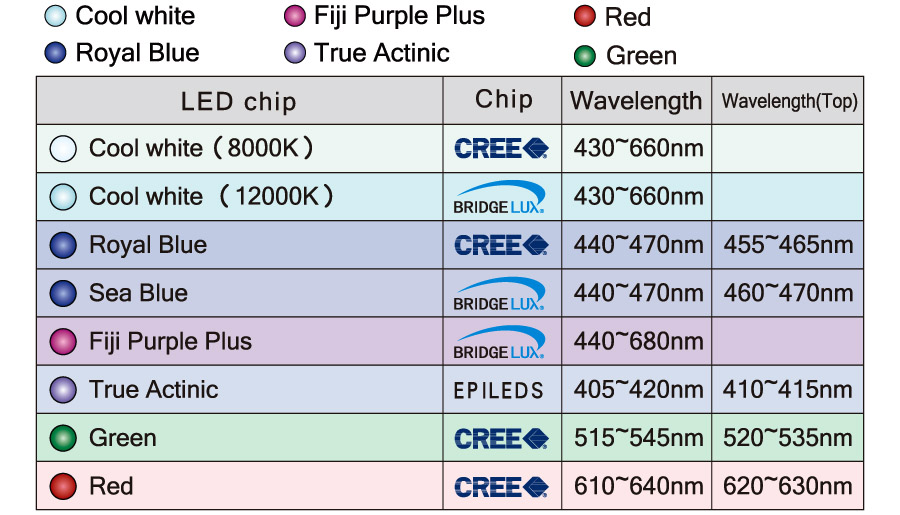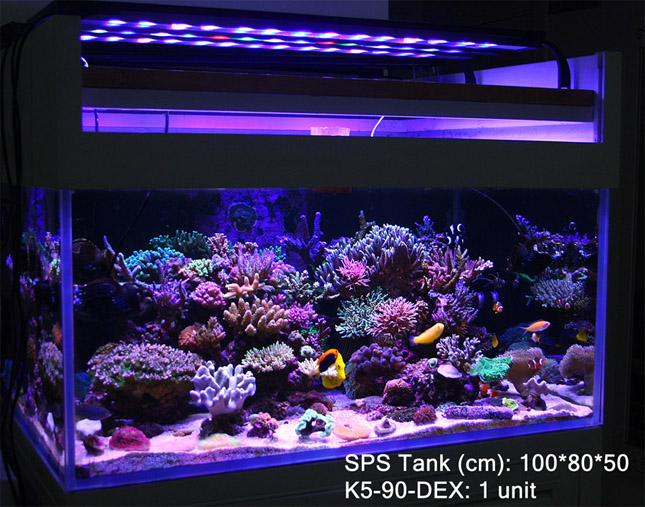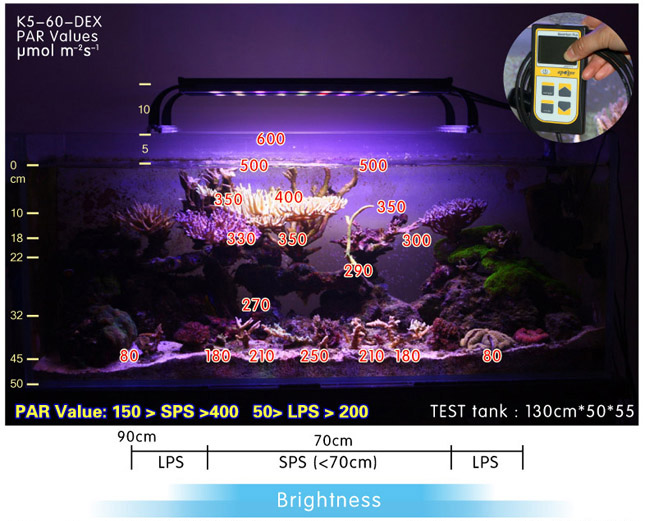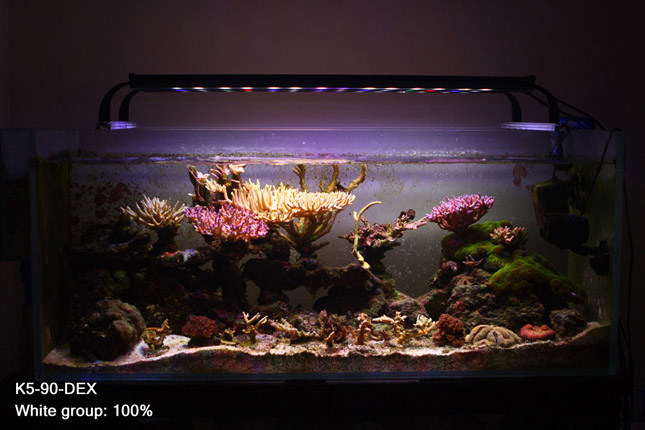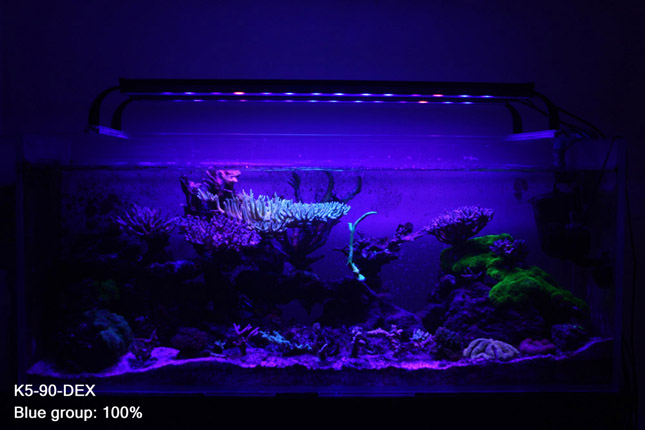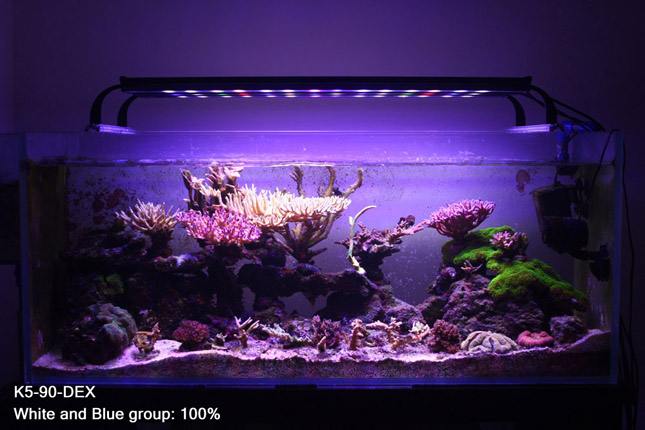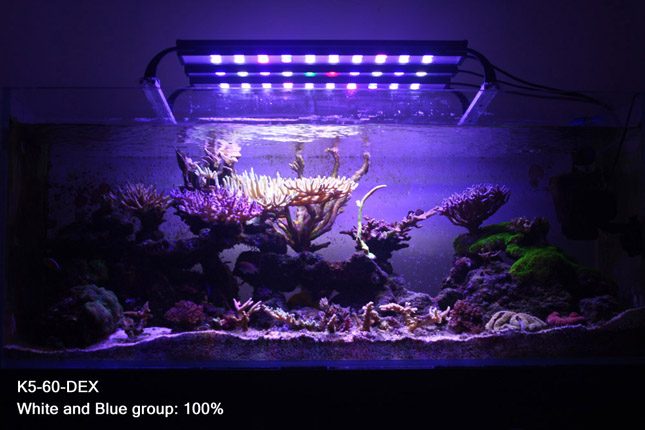 Key LED 90Dex Italy Customer Review
K5 LED Lighting Video 90Dex
______________________________________________________________________
Demo Photo from Customer (Previous Key LED K2 /K3 /K4)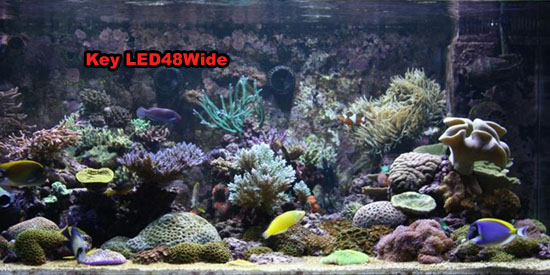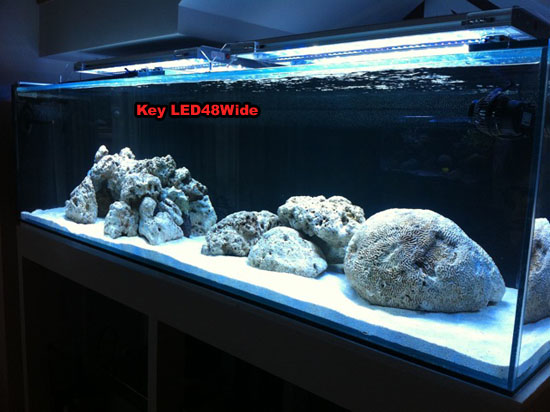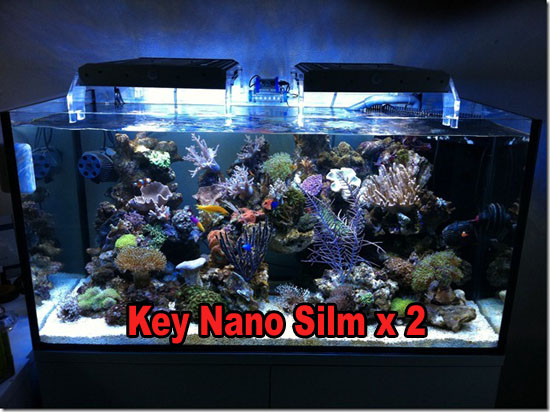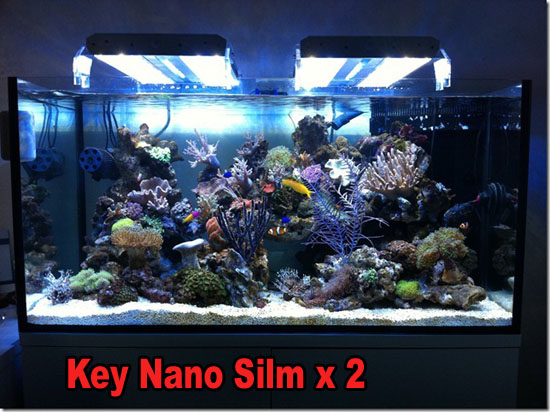 Video for Using 2 Year of Key LED Lighting in SPS
http://www.youtube.com/watch?v=SpJ7gMF_7BQ
Demo Customer (Netherlands) 150cm Tank Full SPS
Dimming Effect on Key Aquarium K3 Lighting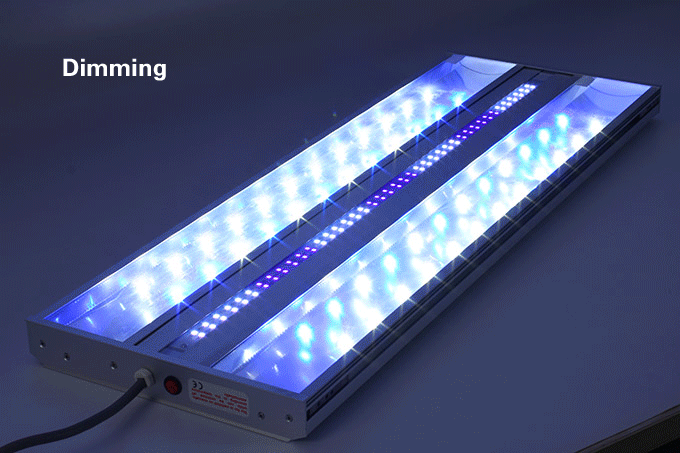 K3 Key LED Aquarium Customer Demo Tank
(Austrailia) (http://youtu.be/IwEzhrXS83s)
Customer Demo Tank (israel) (http://www.youtube.com/watch?v=S-8Qp8xpCWU)
France Sponsor Customer Philippe Tank (Key Aquarium LED in Fish-street.com)http://www.youtube.com/watch?v=Z4JKRexxOlc Our USA Sponsor Customer Demo Tank on Key24-Wide Cree model http://www.youtube.com/watch?v=Vr9nJKh58XI Customer York(Australia) Display Tankhttp://www.youtube.com/watch?v=iShxEPzG2V8