Feature
AQLink Q1 RF Wireless Remote controller which is develop from Fish Street. We inside out with Jebao Factory and make up a new RF remote controller. Let the customer can selection 8 different type of the Mode.
Feature
8 Different Type of Mode
Manual for 25 50 100% Output
5V to 24V Output adjustable flow rate
If you require more feature for the Jebao Wavemaker and more pulse mode method, you should be selection our Q1 remote controller
Important : Do not press too small flow button on the controller, otherwise water resistance will too much pressure and stop the pump and need to reset it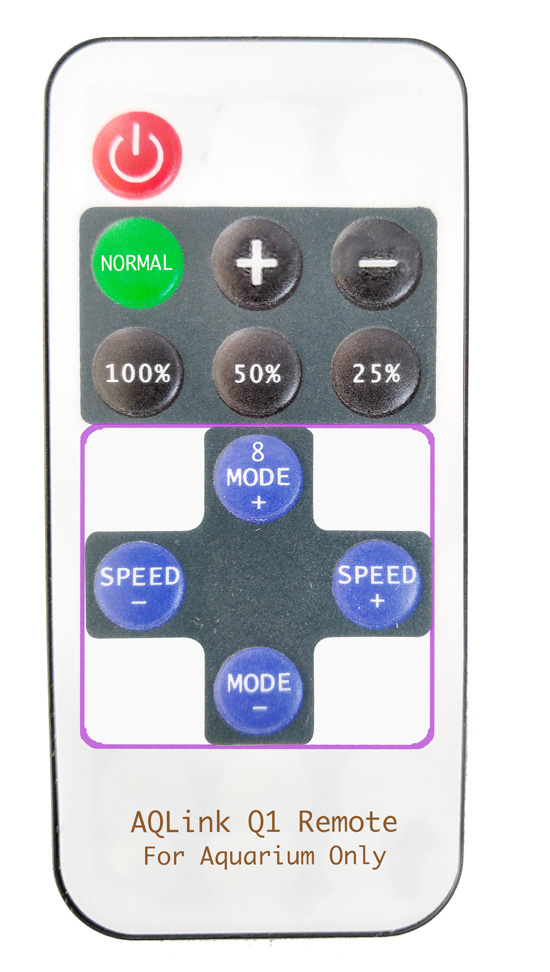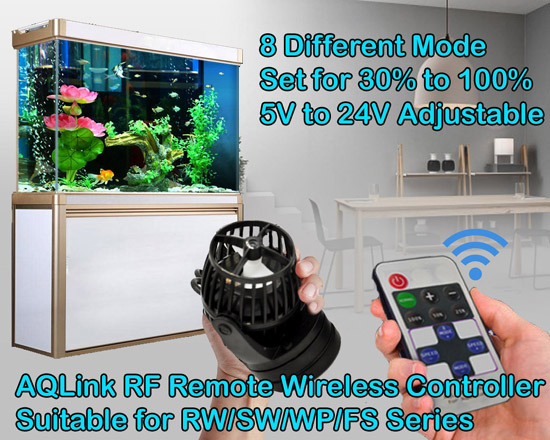 Attention: Some of the Mode will not operation for 5V to 24V output. For Default Mode 4 to Mode 7 is for 5V output which limit for the Jebao Pump. Only Mode 1 to Mode 3, Mode 8 for Else to Pulse mode is work. If you order 2 Unit Package Order only provides 1 Unit on it for the Remote.