90W LED Lighting
For 16Inch to 48Inch Tank
1 Controller for 4 Unit of the Lighting to save money
Coral Box Now release first type of the Aquarium Only LED. It's different from another famous LED factory using normal Cree to provides Lack of enough wavelength for coral growth.
Coral Box Bee Lighting which is testing over a year to unique Aquarium base Market LED. We work with factory to develop a Full spectrum range for Coral Growth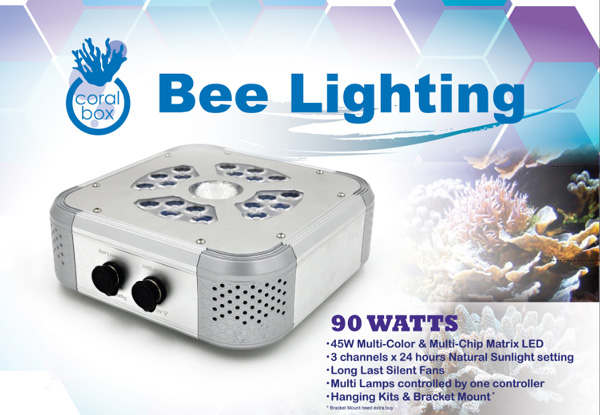 Feature
1 Controller can connection with 4 different LED Lighitng
From 7800K to 25000K Lighting , 3 Channel for your setting Lighting to custom!
1 Power Supply can connection with 4 Different LED Lighting , Link together to save power supply and controller free and can Extend More on the Tank
90W High Power LED per Unit
Full WaveLength on the Aquarium Only LED. Include Black LED and UVC which high recommend zooxanthellae
13 Different LED Chips
Main for 40W LED 105Degree Lens. Remain LED lens is for 78Degree
Combination of 40W super power matrix LED and 3W high power LEDs to have much stronger
Combination of 3 independent channels
3 channels design, including AquaSpecial, BluePlus and PurplePlus.
Auto-dimmed by the programmable smart controller.

Energy saving with

Full-day climate light cycling

Easy to form the full-day climate light cycling by 24(Hours) 3(Channels) 100 (Brightness)
setting, stimulate sunset/sunrise/cloudy/sunny and moon light and let the corals enjoy
Full spectrum design
Fixture covers from 400nm -800nm wavelength

NIDEC fans made in Japan are equipped in this new system, which work quietly and have longer

life span than other normal fans.
Free of Delivery. Europe Customer will send from UK Warehouse include VAT Tax. American / Canada / Mexico Customer shipped by 3 days DHL
Why Require for the UVC LED Lighting here:
Why Require for the Black LED 360-380nm ?
It's a weak light, but very strong fluorescence effect.
Package
1) Coral Box Bee LED Lighting with 1 Controller (Include Hanging Kits / Remote)
2) Coral Box Bee LED Lighting x 2 + 1 Unit Controller (Include Hanging Kits / Remote)
3) Coral Box Bee LED Lighting x 3 + 1 Unit Controller (Include Hanging Kits / Remote)
4) Coral Box Bee LED LIghitng without controller (No Controller, cannot control the system, only can operation 100% Power of the LED Lighting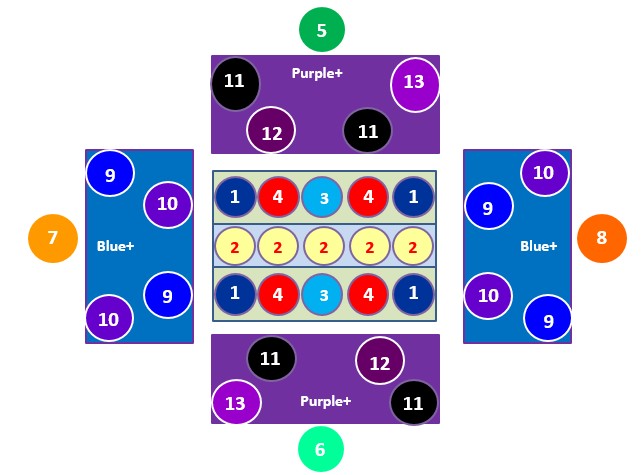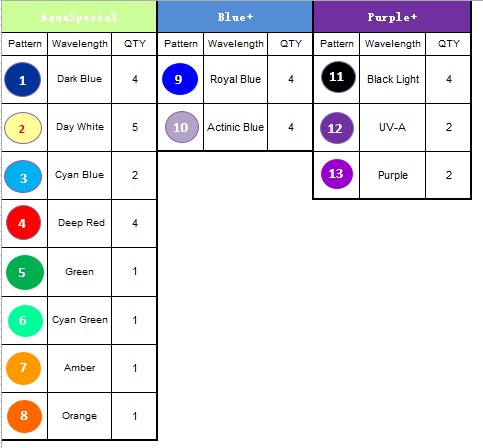 2 Lighting 1 Controller / 1 Power Supply Link Together
Specification
110V to 240V Voltage
22cm x 22cm x 7cm height
Hanging Kits include
Suggestion
1) Mount the Bee Lighting to 22cm Lighting over the Tank to provides best solution
1 Bee Lighting for 16 inch to 36 Inch Tank (Max to 90cm Tank)
2 Bee Lighting for 36 Inch to 48 Inch Tank (Max to 180cm Tank)
Actinic Blue is wave at 430-440nm, stronger absorbed by zooxanthellae.
1: Dark Blue: 450nm
2: Daywhite: 6500K
3: Cyan Blue: 475nm
4. Deep Red: 660nm
5. Green: 535nm
6. Cyan Green: 500nm
7. Amber: 595nm
8. Orange : 610nm
9. Royal Blue: 460nm
10: Actinic Blue: 430nm
11. Black Light: 380nm
12. UV-A: 400nm
13. Purple: 420nm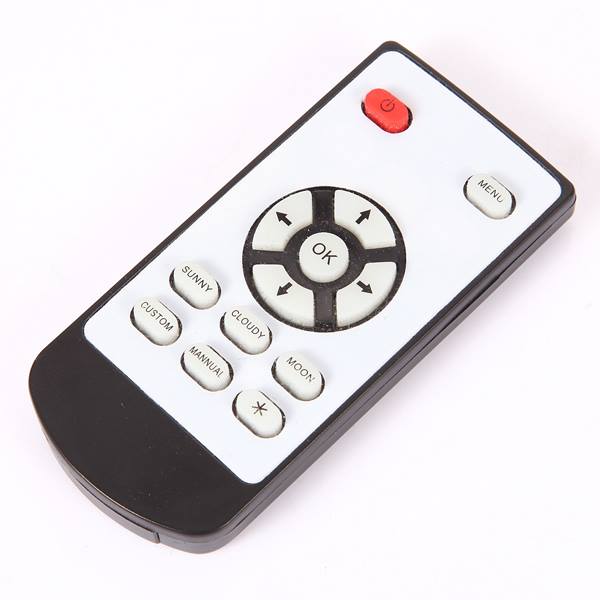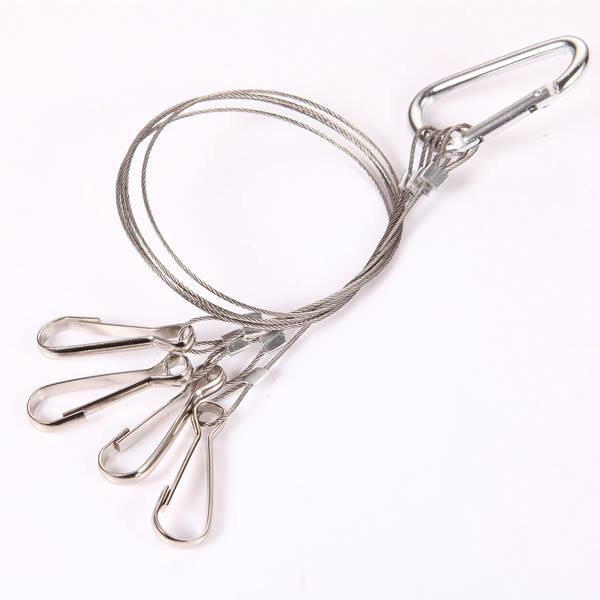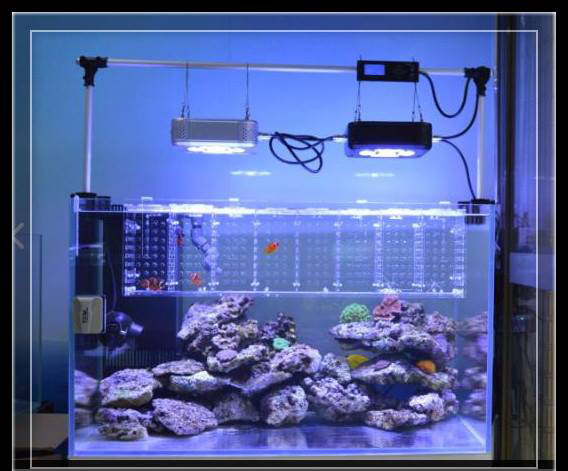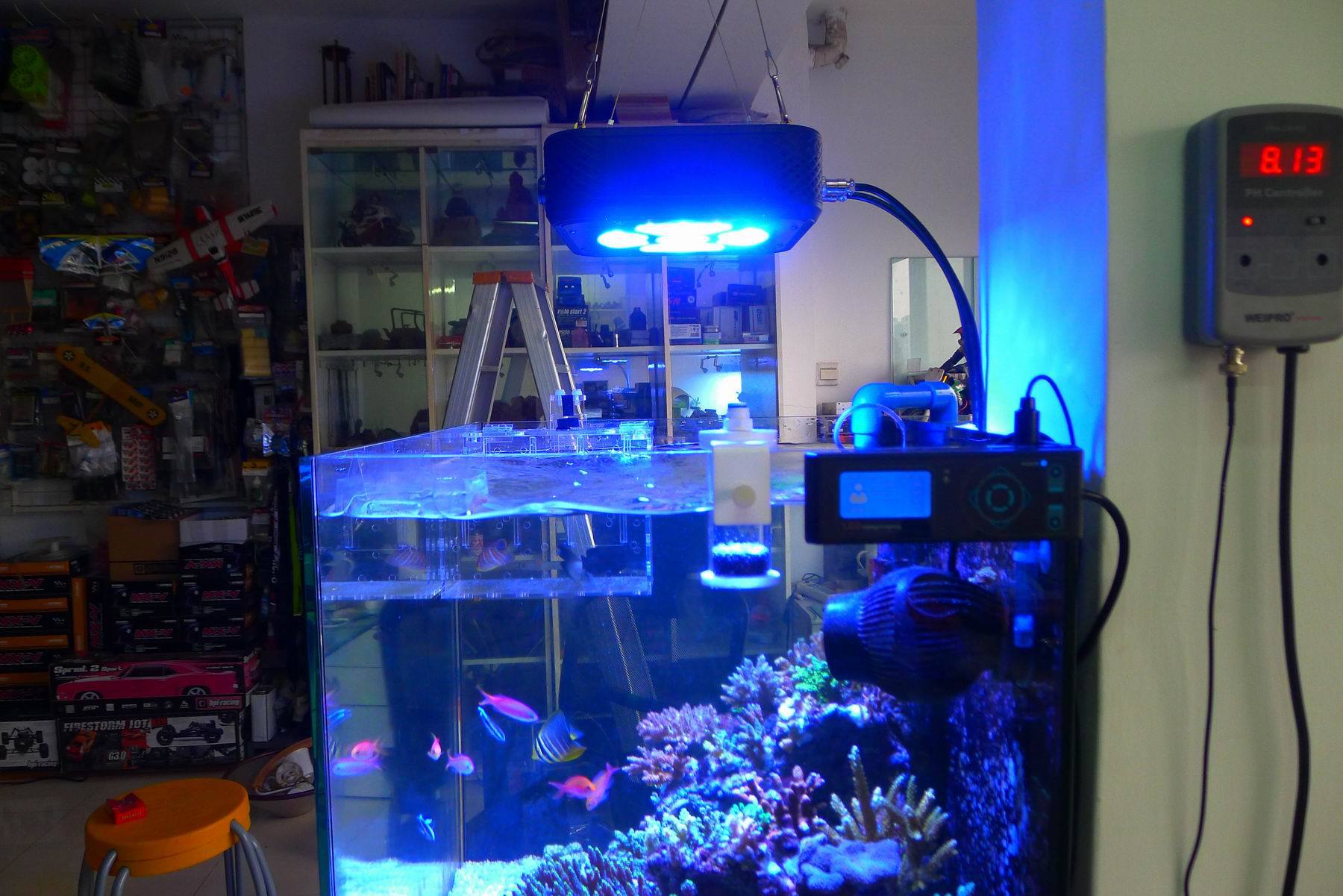 For 96 Inch Big Tank Customer From Maxspect 230W x2 Change to Coral Box Bee Lighting x 4 (460W VS 360W)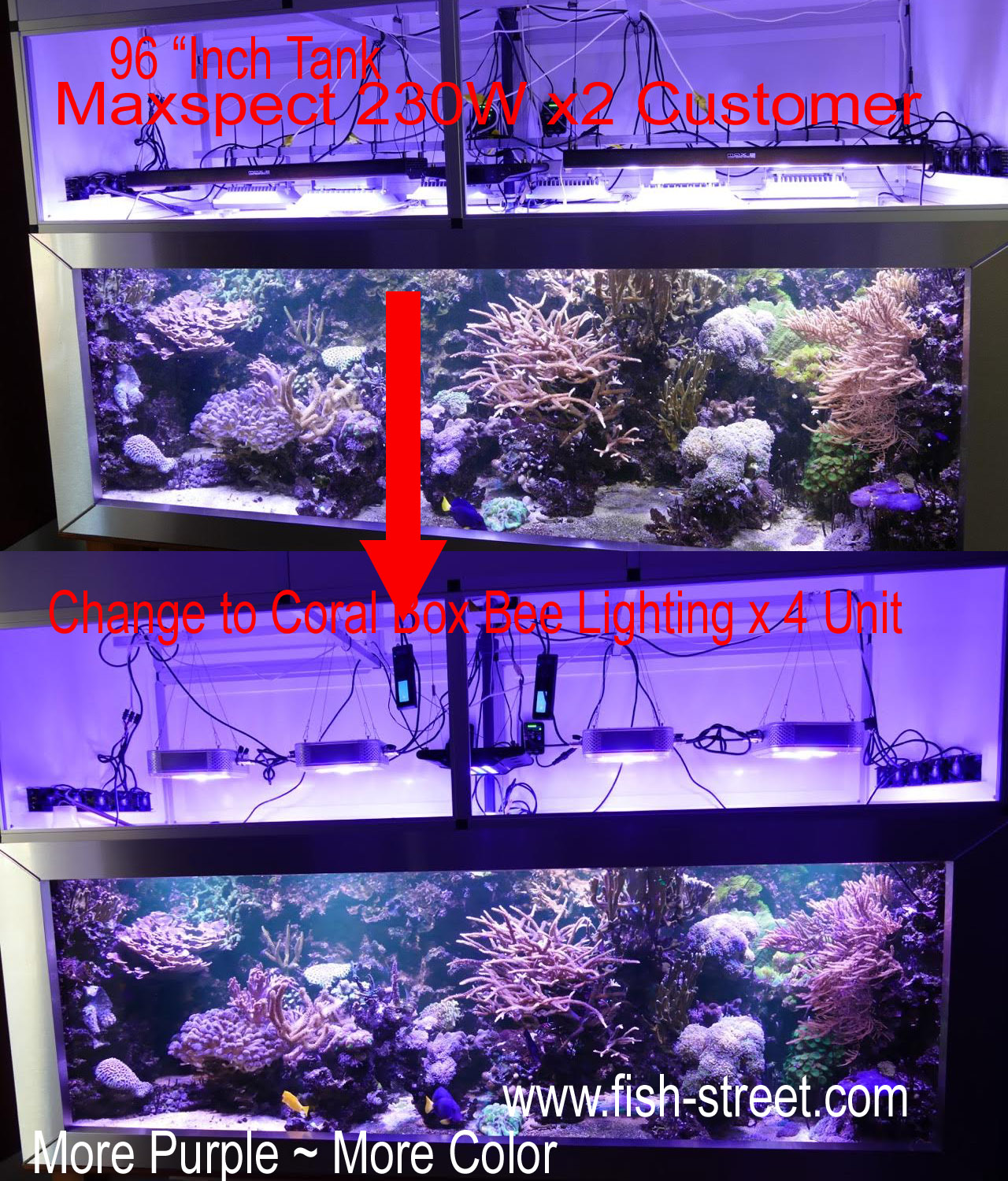 Adv Points : Lower Watt ~ Color More Better, Save the Heat. 4 Unit Lighting only need 2 Power Supply and can extend more LED on future
Dark Little for the Maxspect 460W since it is 360W Total. But for SPS is require on the wavelength, it is more important than the Watt
Comment "Here are also fewer watts than before .The coral colors are much better to light. I like it very much that they are much quieter than my old MaxSpect.
2500Litres Tank using 8 Unit of the Lighting with 1 controller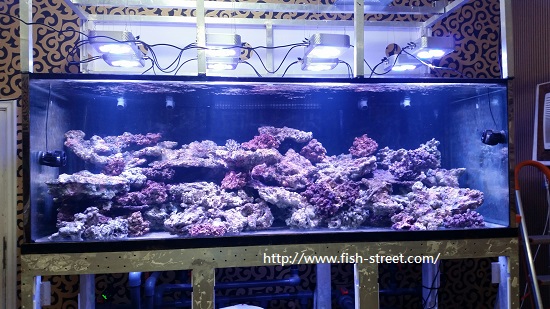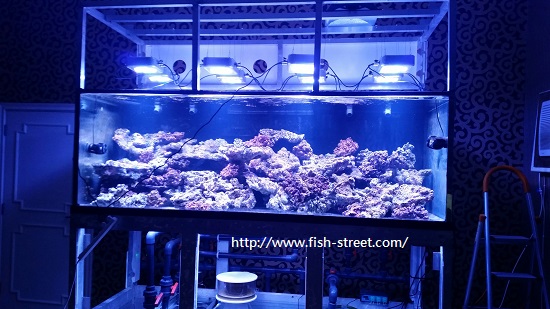 YouTube Video (2 Unit of Bee Lighting on 120cm Tank) https://youtu.be/5g_rhQd7w24
Coral Box Bee LED Lighting 100% Warm White
Coral Box Bee LED Lighting 100% Purple UV-A
Coral Box Bee LED Lighting 100% FULL Blue