Magnet Base DC Pump
12 Different Mode
Vortech Like function
21/7/2014 Out of Stock Now. Pre order Time around 1 month
5/3/2014 In Stock in our UK warehouse. Only have UK Plug and delivery only for Europe only. if you are in Europe customer, please order in here:
23/1/2014 Finally last stock for few remain! Order it now to avoid over 2 month for pre order!
13/1/2014 High Demand of Order! Out of stock now, Back order time around 2 to 3 weeks. Be patient if you take the order since waiting list is high
2/1/2014The Next Generation for Fish Street Brand Cross with Jebao Factory Release a FS Brand FS14000 Wave Maker. For Jebao wp40 is release on 2013 Jan. FS14000 which release on 2014 Jan.
FS14000 is based on the Forum editor, customer review on improve on the sound of the Jebao wp40
1) New Type of Design
2) Rubber Noise Reduction Rubber on the Bracket Mount
3) Silm Bracket and smaller size with wp40 must same output
Under our testing on the Jebao wp40 / FS14000, it around operation sound for Iphone / Andriod sound tester, it around 58 to 59DB sound. And FS14000 around 57 to 58DB. Attention any type of the pump operation still have a sound on it, we cannot expection on the customer behaviour on the sound. wp40/FS14000 sound is little larger than vortech mp40.
As we mention on our website Jebao wp-40 before. Fish Street is the First one release for Jebao wp40 / wp25 / wp60 / wp10 with involve design and comment. (Our new type of DC Skimmer is coming soon!) Order with FS you will got the full warrant with factory and us
Review for the Jebao FS14000
http://www.essexreefclub.org.uk/threads/wp40.5185/#post-65637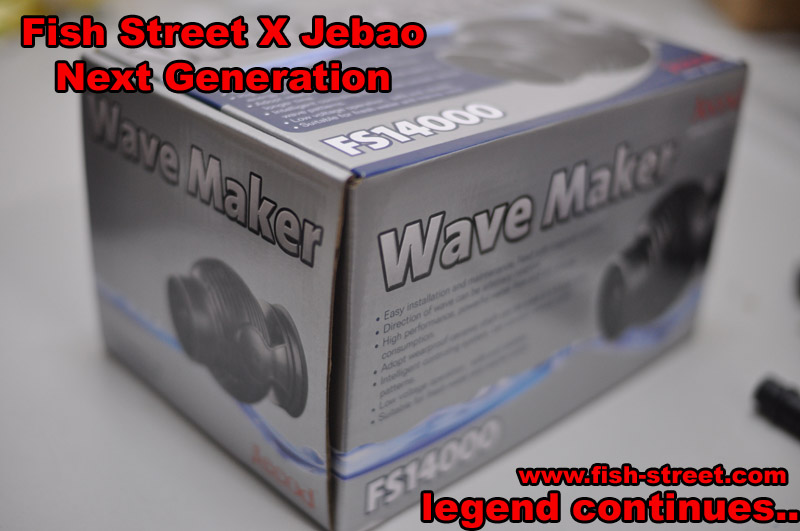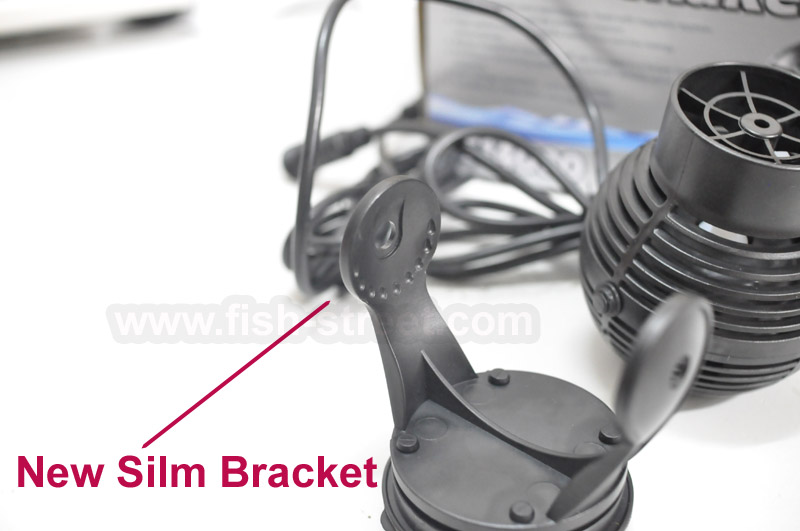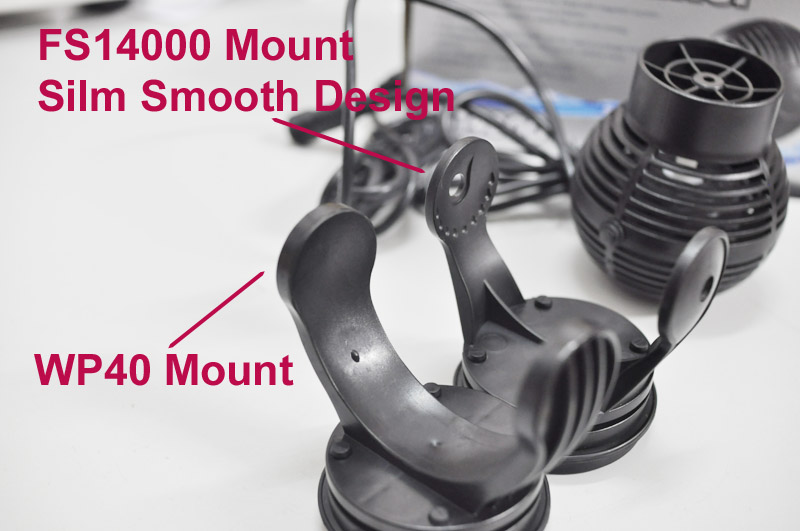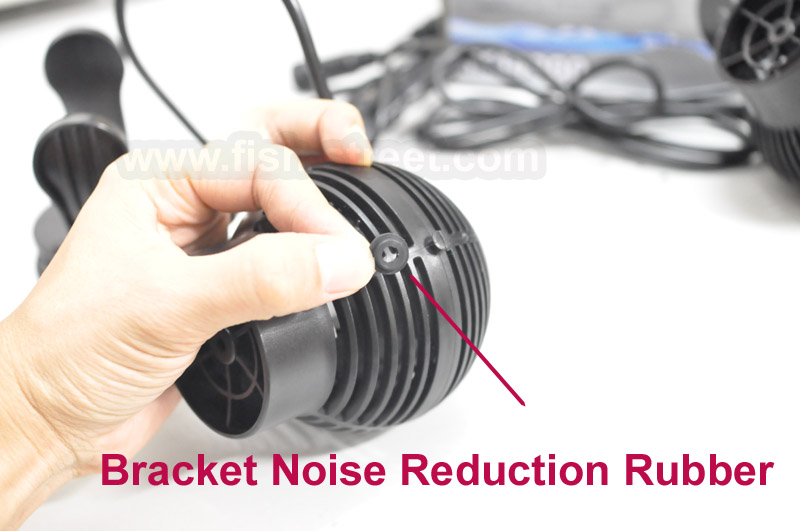 Why Order Jebao wp-40 in Fish Street Store?
1) We close with factory only 1.5 hours can visit directly
2) Only we can provides replacement sensor and Rubber Impeller / 12 24V Power Supply to variable control speed of wp-40 and Impeller Kits / Magnet Base. Both these item only can Order in Fish Street Store. Cannot search on Google or from group order), beware for out of warranty for non Authorized Distributor
5) Only we provides Export Goods Controller (12 Mode), different than 6 Mode China Version
________________________________________________
Jebao WP-40 English Manual Download Here
Jebao Voltage Power Supply Driver (12V to 24V, Adjustable to Reduce Big Flow on Small Tank) Order Here:
Jebao Replacement Kits Download Here:
Easy installation and maintenance.
360 degree rotation on a magnetic bracket
12 different operating modes, including variable pulse modes for wave generation and a Reef Stream mode that generates a random flow pattern similar to that found on a natural reef
Night sensor - automatically detects when tank lights go out and slows the pump.
One-touch feed mode - slows pump for a period of 10 minutes.
High performance, powerful, water flow combined with low energy consumption.
Ceramic shaft for long life and durability
Intelligent control system to generate various wave patterns to suit your tank.
Extra-long cable for ease and comfort of placement, even on larger tanks.
Low voltage, safe, reliable power supply. â?¢ Suitable for freshwater and saltwater.
Jebo Modes
Press the 'MODE' button to cycle through the selection of functions.
H1 H2 H3: High, constant, non-variable flow (13,000 LPH / 9700L / 6500L)
L: Low, constant, non-variable flow at a third of the speed (4,300 LPH)
W1: Short pulses which, when timed correctly will create a back and forth motion and form a gentle standing wave in your tank. Adjust the controller to change the speed of the pulses and vary the size of the wave according to your tank.
S1 to S3 Mode: Based on the W1 Wavebox function provides 100% 75% and 50% Wave
W2 & W3: Pump gradually speeds up and slows down incrementally to create a varied flow pattern. Adjustable to form the wave best suited to your tank.
Else: Reef Stream Mode, a mixed, changing pattern that creates a random flow cycle similar to what you would find in a natural reef.
Feed: Press the 'FEED' button once, the blue '10min' light will illuminate indicating that the pump has been stopped for 10 minutes. When the time has elapsed, the light will go off and the pump will be turned back on. Alternatively, press the 'FEED' button again to start the pump.
Lock: To prevent changes from inadvertently occurring by accidentally knocking the adjustable control knob, press and hold the 'FEED' button for 5 seconds. The red 'LOCK' light will illuminate and the control knob will no longer function. Press and hold the 'LOCK' light for a further 5 seconds to disable this feature.
*Night: When the two-pinned sensor is inserted into the two small plugs on the left-hand side of the control box, Night mode will function automatically. The sensor detects when the tank lights go out and slows the pump to half speed. The 'Sensor' light will illuminate when Night mode is in operation. To disable the Night mode function, remove the sensor from the control box.
* Night mode is a new feature intended for use with low output lighting. The sensor can become damaged when used with high output VHO, HQI and LED lighting systems. Customers use the sensor with high output lighting at their own risk. The sensor is not covered by the manufacturer's warranty if used with high output lighting.
Specifications
Power - 110V to 240V 50/60Hz
Wattage - 12W to 40W depending on the mode
Size - 11.5cm x 8.5cm
EU/UK/AU/US plug supplied as required
Power cable - 160cm long (extendable) from power source to control box
Pump control cable - 160cm long, from control box to pump (320cm combined cable length)