DC Pump Controllable
250L to 650 Litres Tank
1 to 100% Outlet Control
Sensor Function
10/30/50 Feed Time
Want Review Discount ? Require a Video + Photo Review on post in Forum Please contact for us
2017 Aug 10 Upgrade D500 to D500 Plus
Looking for Discount
Review
? Please contact us
20/9/2014 Stock Now
24/7/2014 Pre Order Now (August Send out)
Coral Box DC D500 Plus is come from FS Design . Provides
energy saving, high efficiency, silent!

The new development of the barrel body, water, bubbles rise in a smooth, efficient discharge of the waste tank to make the water can remain stable

More rapid demolition of the structure of the barrel body so that equipment maintenance is no longer a burden

Forming the outlet structure and the integration of the barrel body so that the water level to adjust more smoothly.
.
Coral Box DCA2000 Pump, can using Controller more easy Adjustable on the flow rate, the best water level from 30% to 100%, around 15cm to 30cm.

Flexible

to change !
Water Level Sensor Function to Avoid OverFlow
10/30/50Mins Feed Mode to provides more time for change water and feeding time
Auto Drop 2 Speed 1 hours when Feed Mode Pause. It's can avoid overflow when change water or water level not stable
3D Diffuser, different with traditional diffuser, the water will swirl and increase more reactor time
Specification
Suitable for 250L to 650L Tank

CoralBox DCA2000 Pump

Watt :6W to 15W

Power : 110v to 240V 50/60hz

Pump

Capacity

: 600 to 2000Litres /hours

Size :185x185x520mm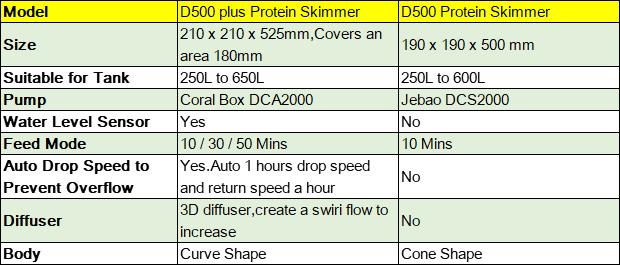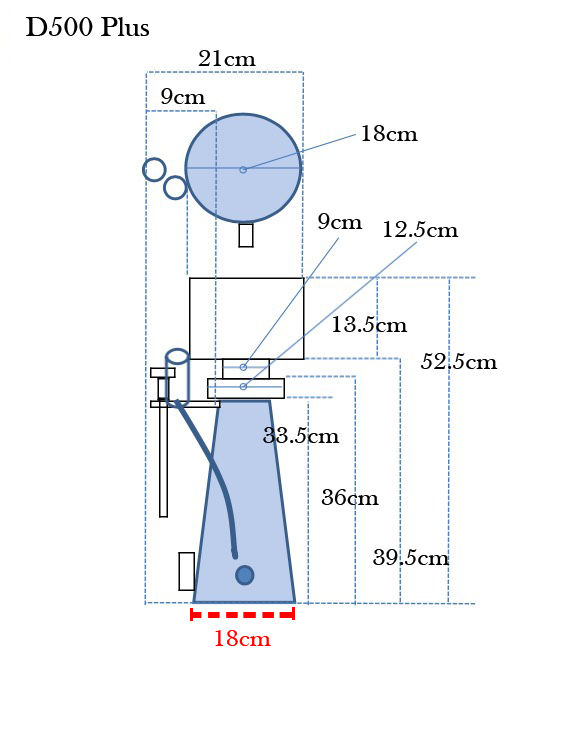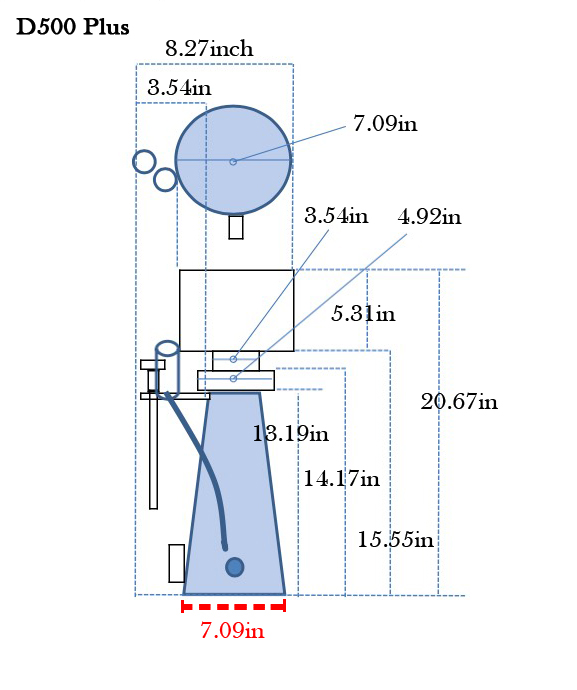 Customer Demo Video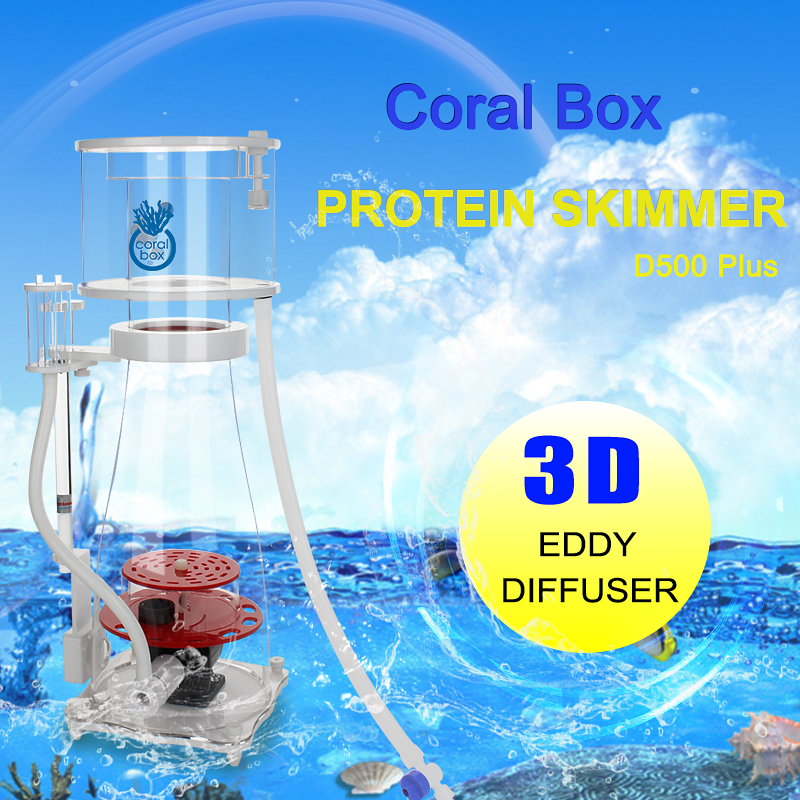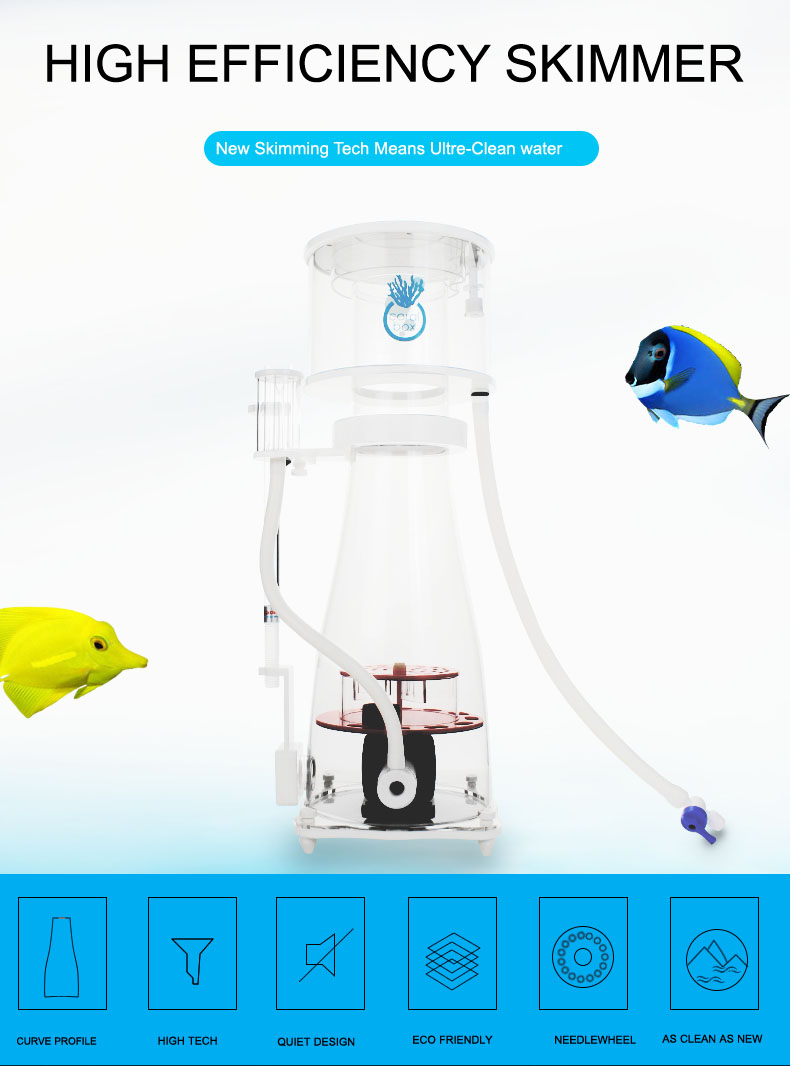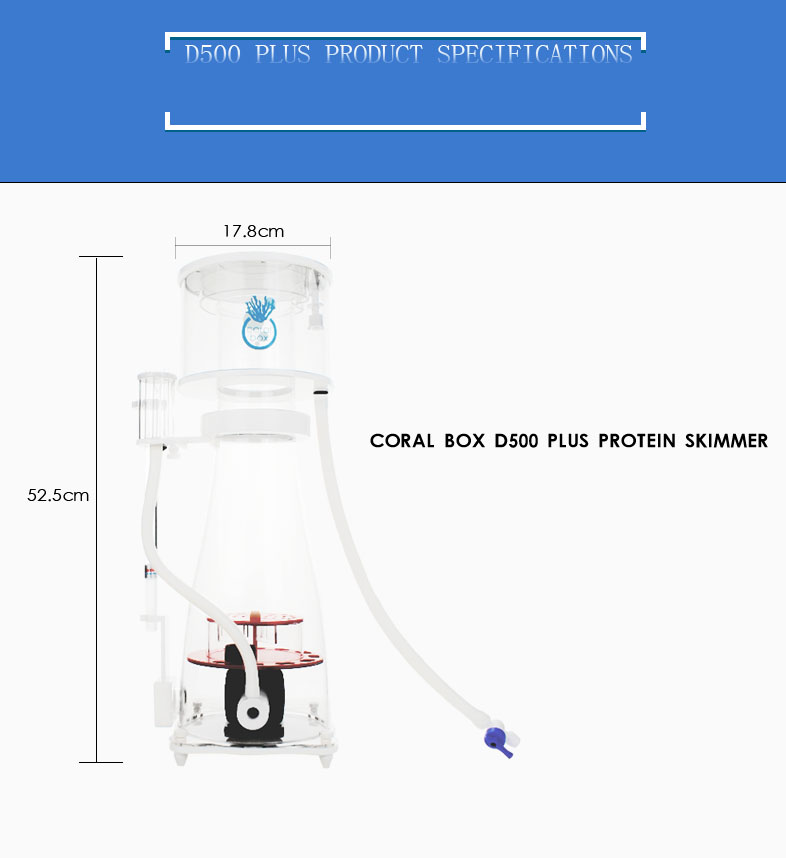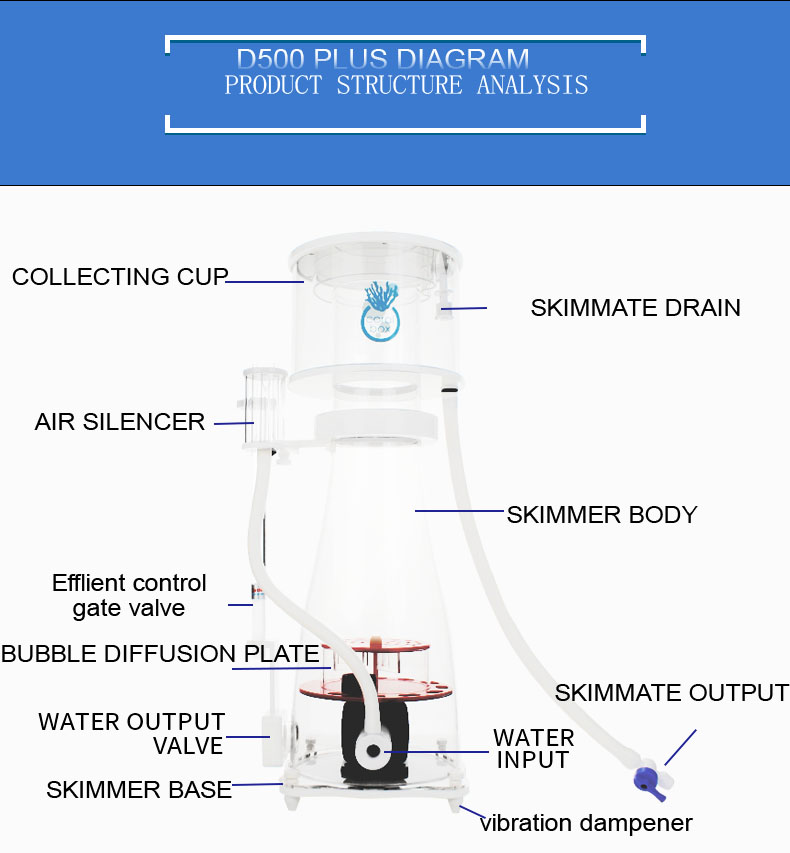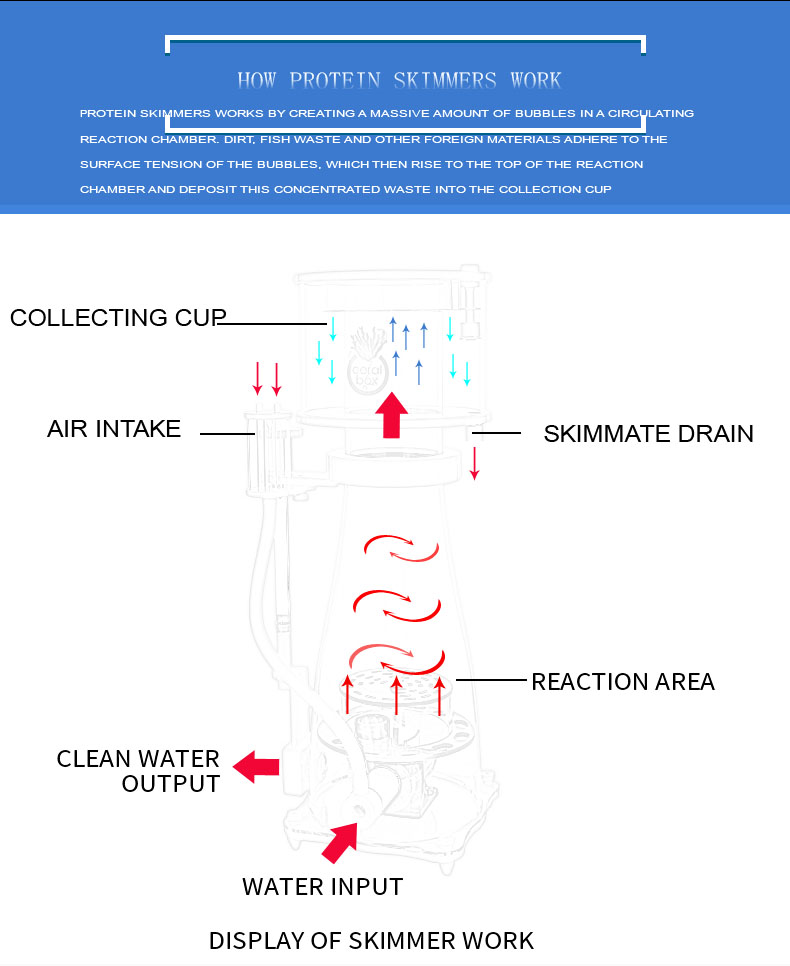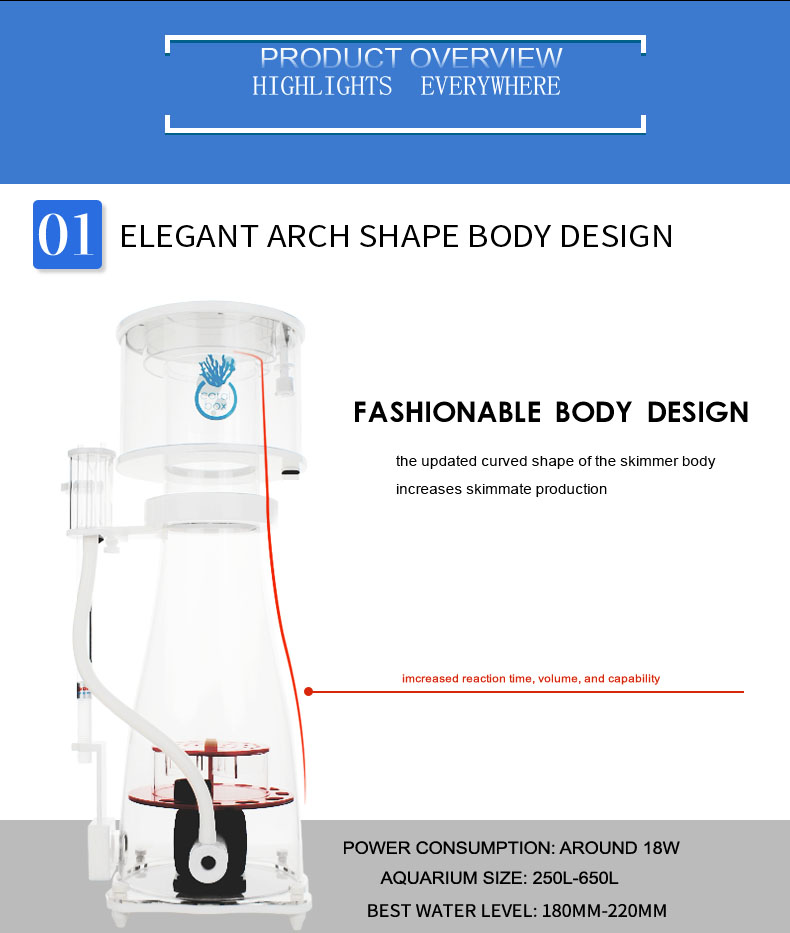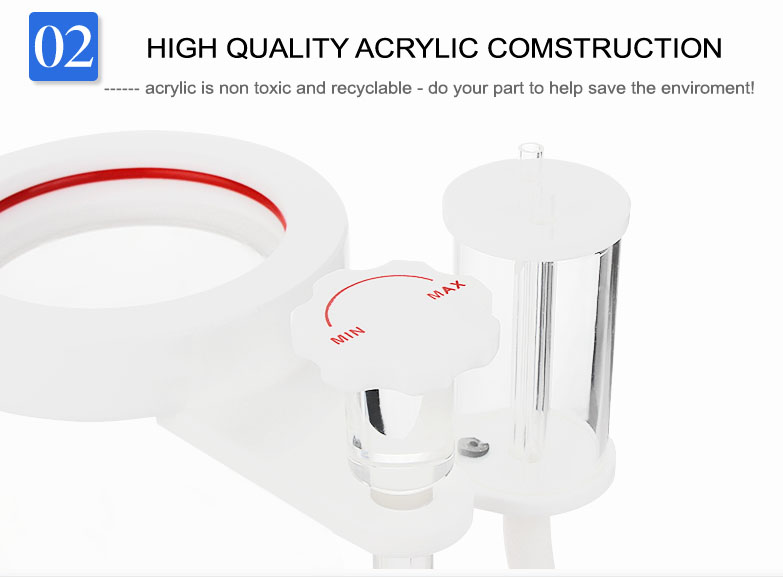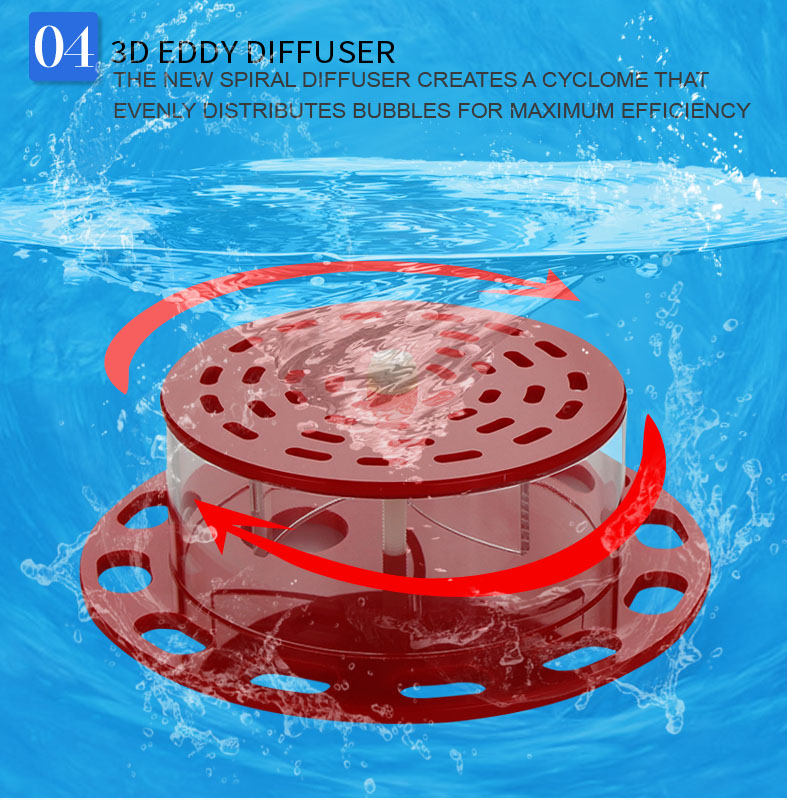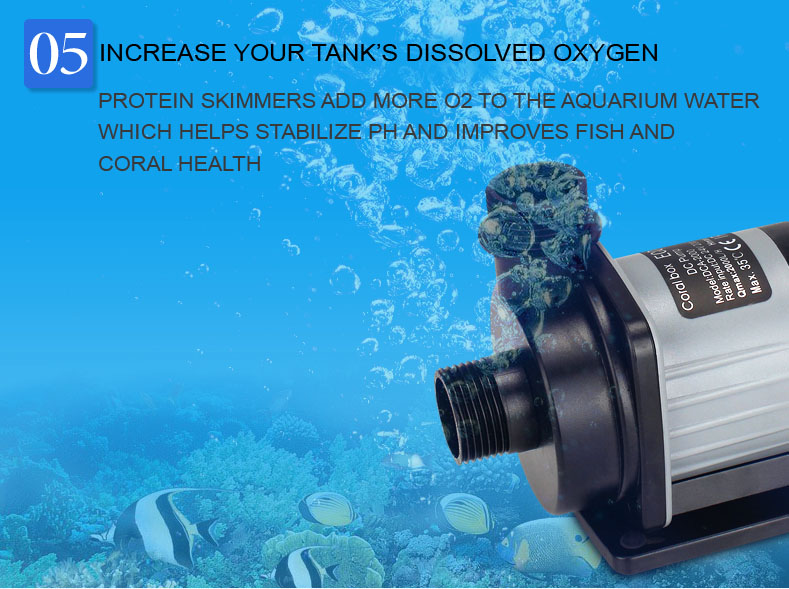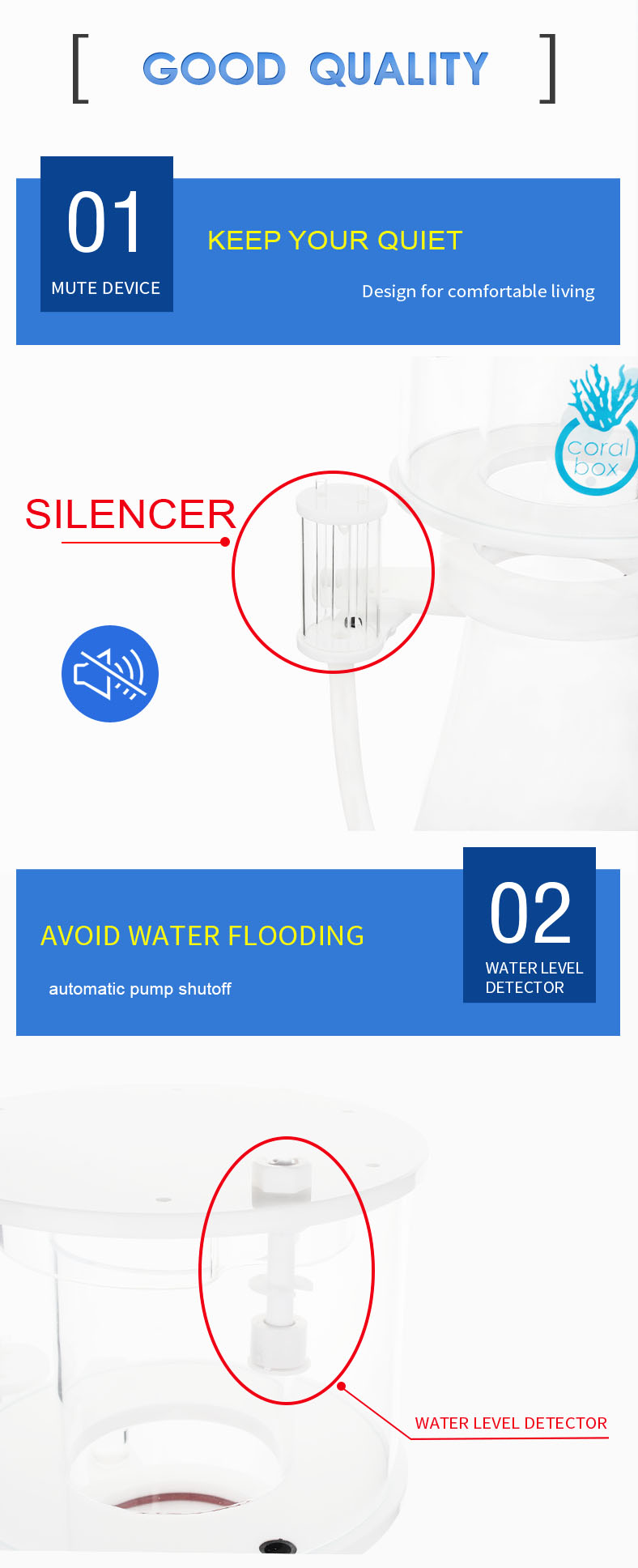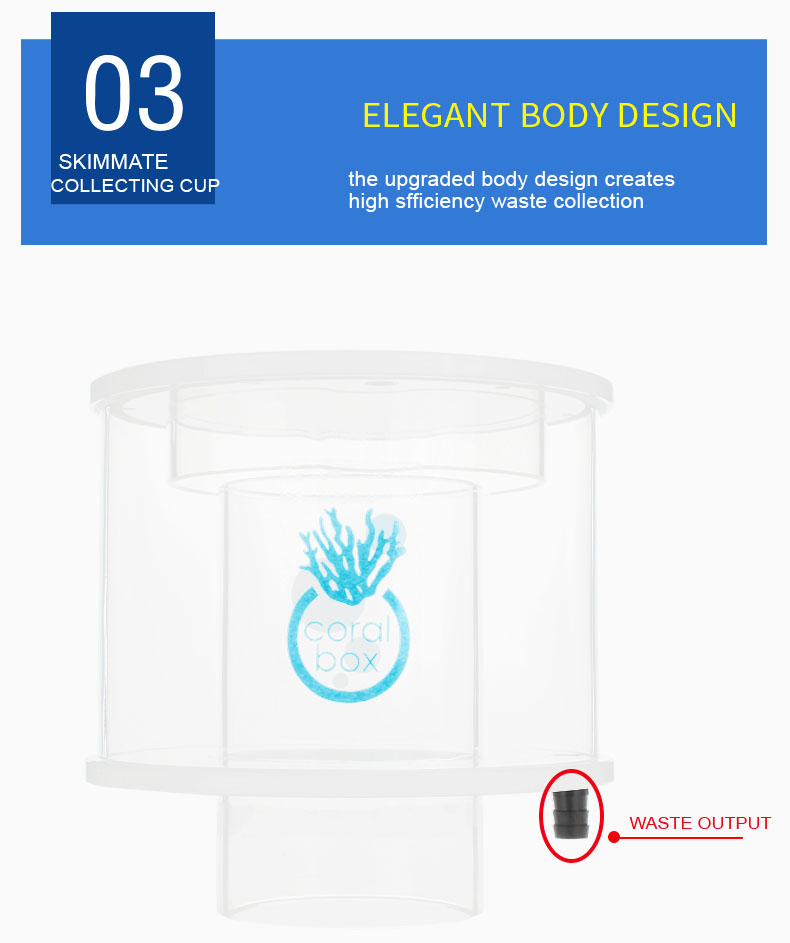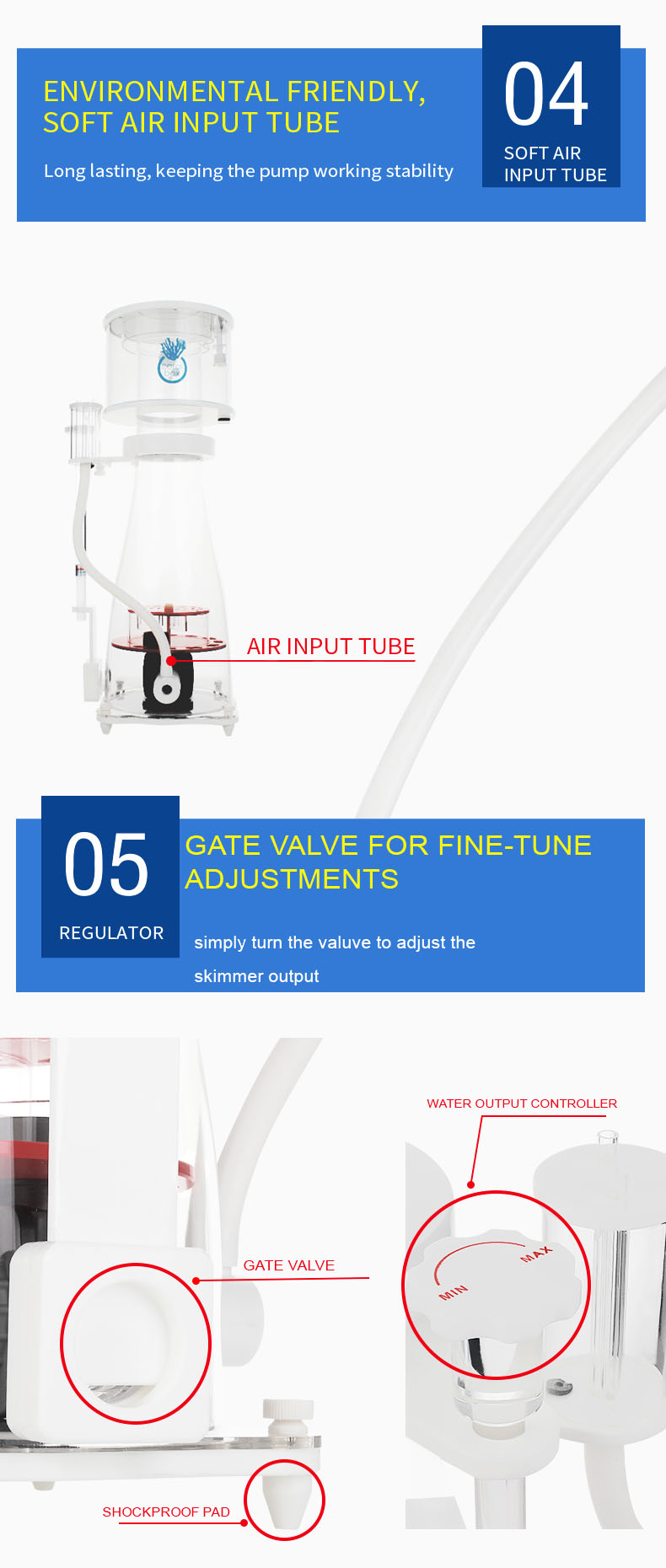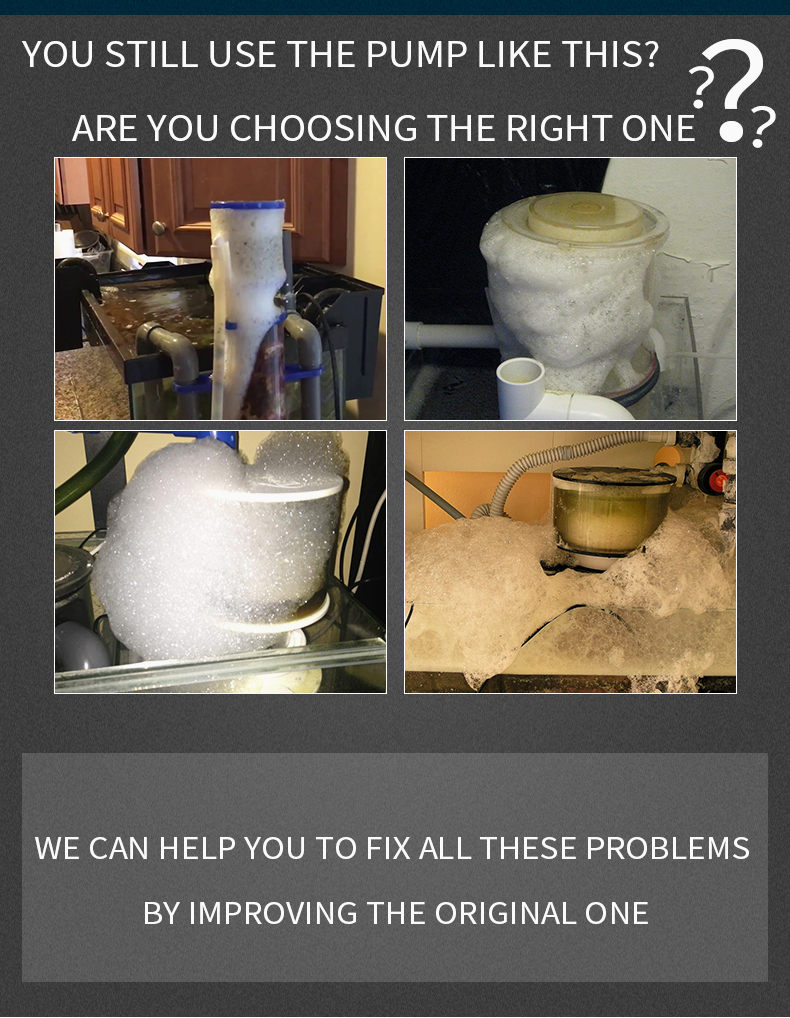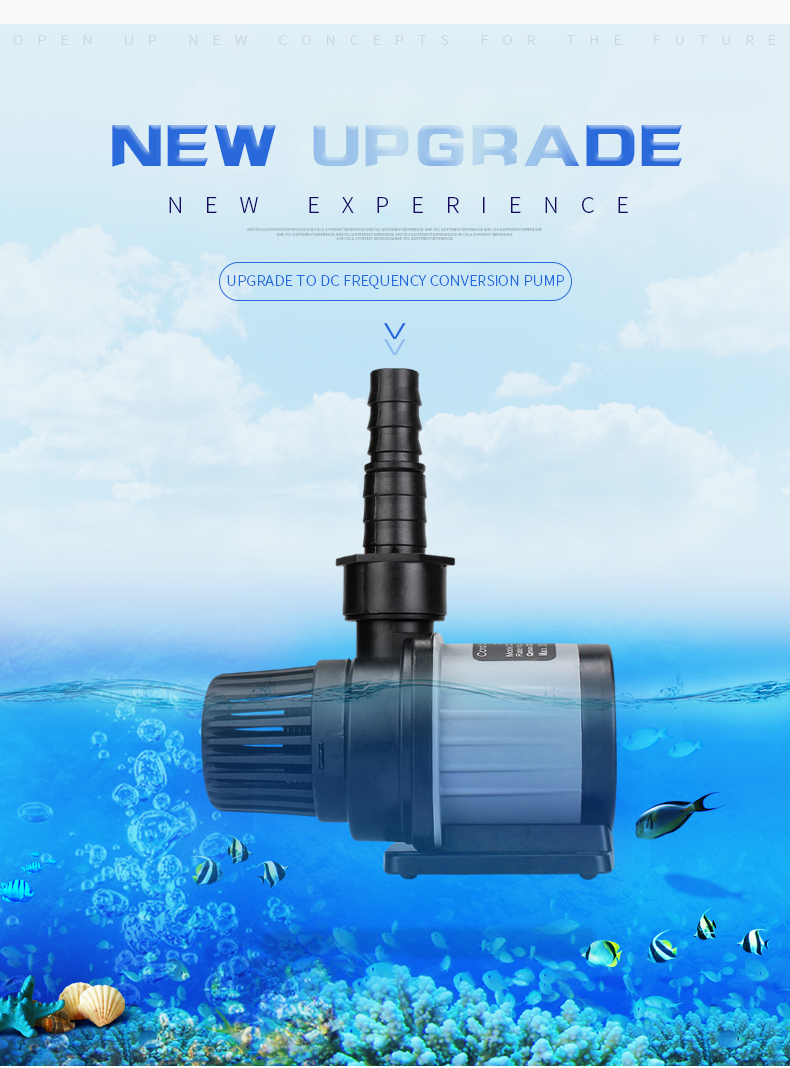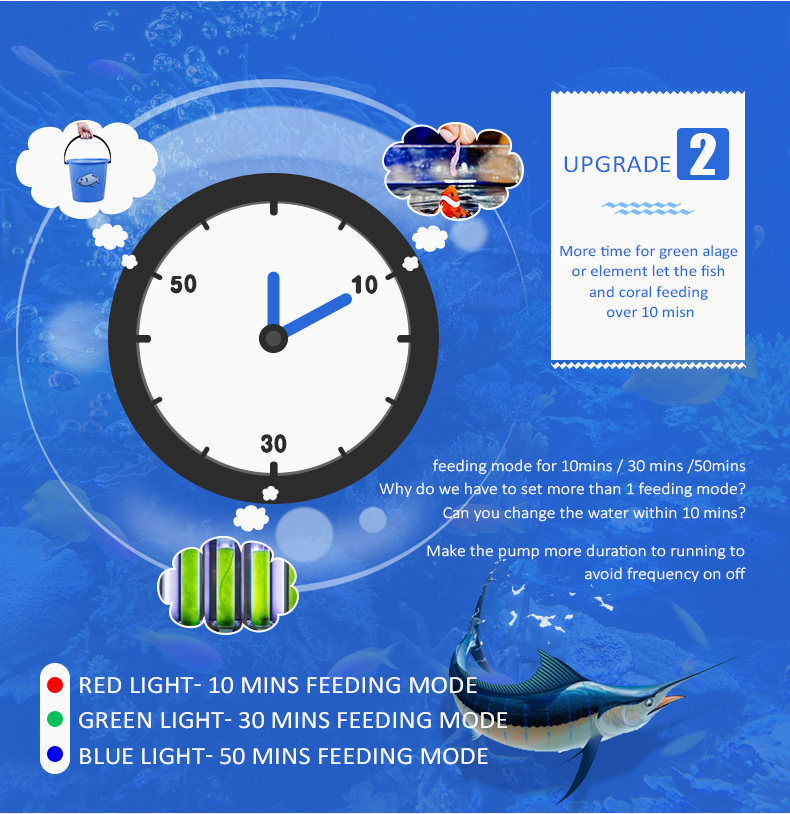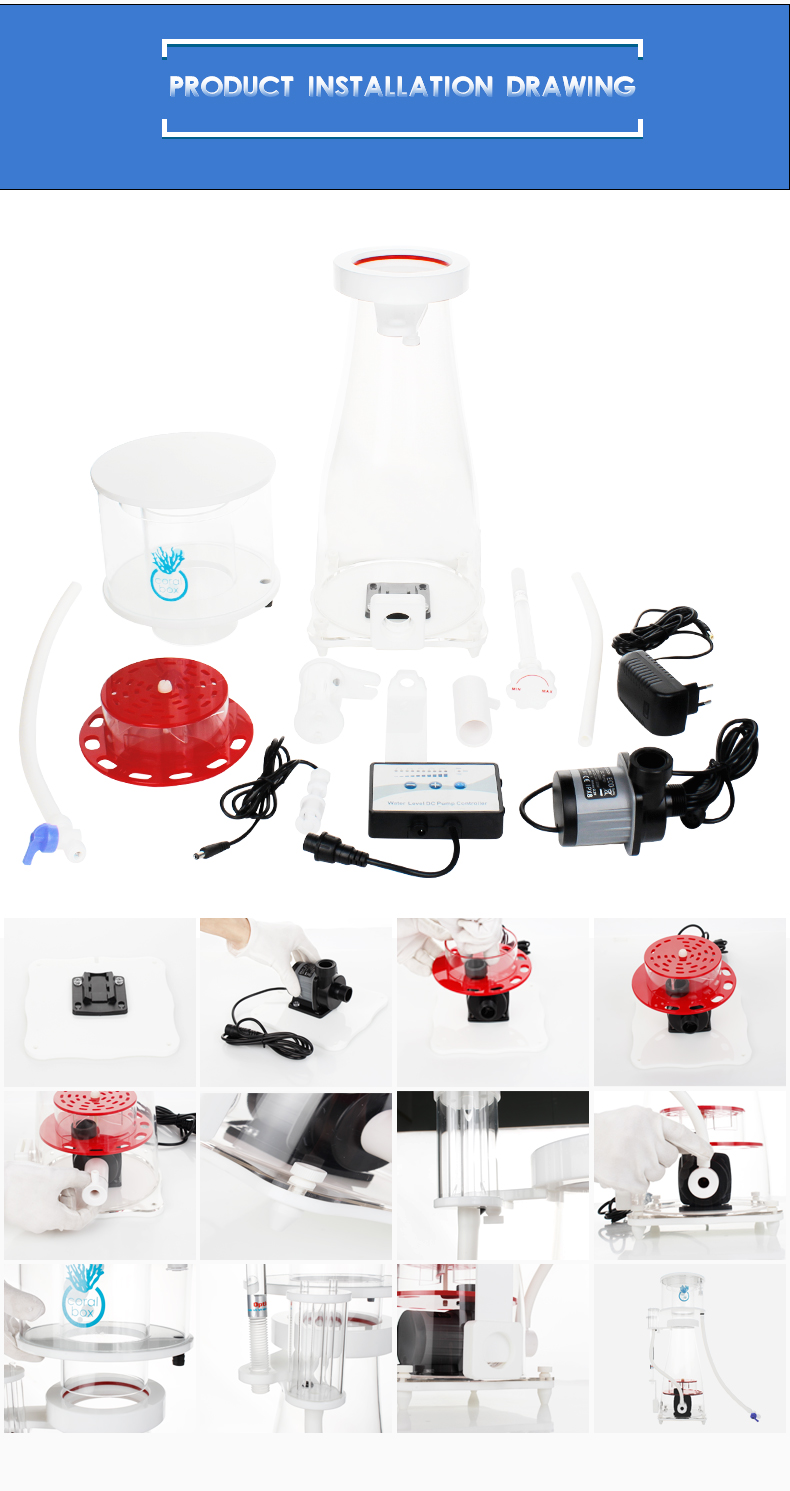 Review D500 Plus